The cryptocurrency market gains popularity with each passing day, showing indications that it's likely to go mainstream in the next few years. Consequently, more people are on the lookout for information regarding blockchain and cryptocurrency technologies, seeking to know what is happening in the crypto space on a regular basis. Against that backdrop, what is the best way to keep up with crypto news than installing cryptocurrency news apps on your smartphone? This means that you will have news readily available, as they are unveiled.
Below is a look at the best crypto news apps at the end of 2019:
1. CryptoCrunch
This is one of the highest-rated crypto news applications around. Crypto enthusiasts love it for its ability to provide info on common cryptocurrencies while also making sure to provide them with all the breaking news stories. Some of this news might be from sources such as Telegram, Reddit, Twitter, Discord, or other renowned publication websites. CryptoCrunchis also able to provide real-time tracking of your favored tokens and instant news updates. Its users can rely on it to receive insightful and market analysis tips from crypto pundits around the world.
2. TradingView App
Discussing the best cryptocurrency news apps would be incomplete without mentioning the TradingView app. Even if the app does not have much to offer in the form of news, it proves to be an important resource for individuals who engage in crypto trading on a frequent basis. From the app, you can expect to find useful details, such as cryptocurrency pairs, stocks, and bonds. The application is available for both Android and iOS users. All you need to do is visit the appropriate store and download it to your phone.
3. BTCNews
This application will pretty much tell you everything you need to know about cryptocurrencies, as its name suggests. BTCNews or Bitcoin Crypto News is one of the best sources for crypto enthusiasts looking for crucial news and details regarding the crypto-verse. It also serves as a must-have news aggregator for someone who would like to have all crypto news located in a single location. The application allows you to access crypto news that interests you, and will often arrange the news based on your reading habits and interests.
4. Cointelegraph and CoinDesk
Even though placing these two applications on the same line may be considered as cheating by some people, the reality is that you can never go wrong if you have either of the two. Both offer
crypto-related news that is headline-worthy and which will ensure that you are well informed about everything that is occurring in the crypto world. Cointelegraphand CoinDeskwill ensure that you never miss out on important crypto information. The good news is that both applications are available on the iOS App Store and Android's Play Store.
5. Crypto News
Crypto News is among the best cryptocurrency news apps worth a mention. It mainly deals with the provision of high-quality information gathered from reliable and credible news sources. Apart from providing minute-by-minute updates, it also provides users with live Twitter updates from renowned altcoin analysts, real-time pricing information of your preferred cryptocurrencies, and detailed accounts of upcoming initial coin offerings. The application is available for both Android and iOS users.
6. CoinMarketApp
The CoinMarketAppis a one-of-a-kind news app that provides users with quick and simplified access to nearly two thousand varied cryptocurrencies. It also happens to be among the most popular applications in use today, with a user base of more than 1 million users. By installing this application, you will get access to amazing features, such as personalized alerts, portfolios, relevant crypto news, and exchange information. Its developers have also provided an education section where users can learn more about cryptocurrencies and the blockchain platform. A push notification feature is also available to notify you when there are fresh news stories or when new coins are introduced into the market.
7. Cryptocurrency – Prices, News, Portfolio Value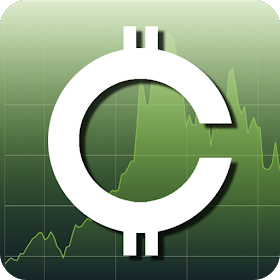 Stoyanov's Cryptocurrenciescurrency tracker is yet another application that each crypto enthusiast should install. The application was designed to provide users with live data regarding crypto prices, breaking events and news, as well as a personal portfolio that can be used to track the value attached to each digital currency. With it comes an easy to use and navigate user interface that makes it possible for you to move from one section of the app to the other. Also, there are a price tracker and a cap ranker, a live asset module, an altcoin viewer, and a portfolio manager.
8. Blockfolio
As any crypto enthusiast would expect, this app helps you manage your crypto portfolio. It also provides investors and traders with the details that they need to remain appraised of all their preferred cryptocurrencies. Did you know that you could set price alerts with this application? This is in addition to pitting different cryptocurrencies against each other to see how they will fair. Currently, Blockfolioprovides support for more than 800 digital currencies, including the tools that you will need to view all your assets.
9. Crypto News Scoop
The application acts as a news aggregator that sums all breaking news related to cryptocurrencies and the blockchain platform. In short, the application will arm you with all the details you require to make an informed buy or sell decision, including news on upcoming ICOs. It also includes the information it has compiled on events such as crowdfunding, market analysis, and other crypto-related news.
10. Stocktwits
This is a highly customizable news app for anything you would want to know about your favorite crypto assets. It's well designed by its developers to make sure that all information is located on a single page. While it initially started as a stock analysis and trading app, its developers recently started tracking crypto prices, that is a fact that has helped make it a favorite with many crypto holders and enthusiasts. Stocktwitshas also received numerous commendations from renowned tech journalists and experts.
Final Thoughts
The crypto market remains highly volatile and, therefore, demands a keen eye to catch every opportunity to make money. However, with so much information around, it becomes nearly impossible to catch a glimpse of every important item. The cryptocurrency news apps mentioned here can help you to stay informed about everything you want to know regarding blockchain and cryptocurrency technologies.
Featured image: hashcashconsultants.com