There has been a lot of news out of China in recent weeks buffeting the markets – both to the upside and downside.
The "Xi put" in the shape of President Xi Jinping's blockchain-friendly pronouncements in November got the juices going.
And yesterday we heard that the People's Bank of China is supervising the rollout of a yuan-backed digital currency in Shenzhen and Suzhou.
However, it was the initial euphoric response in the marketplace to Xi's speech to the Chinese Communist Party's powerful Politburo, and the subsequent supposed renewed clampdown on cryptocurrencies that followed, that has been moving markets.
Western media reporting on Chinese crypto matters is often inaccurate or confusing. The crypto ban is a case in point. Although China did ban crypto exchanges operating in the country in 2017, it didn't stop Chinese citizens trading offshore – a fact that is often overlooked. Also, over-the-counter business still allowed those who wished to buy bitcoin.
Also, in some ways Xi's speech was nothing new as blockchain technology was previously identified as a key technology by state planners.
To get behind the headlines and to glean some insights into what China's leaders in government and tech are up to, we spoke to Randolf Zhao, vice president operations at crypto derivatives exchange BaseFEX.
We began by considering some of the issues raised in a recent major South China Morning Post article on Chinese crypto developments and how blockchain was likely to affect governance in China.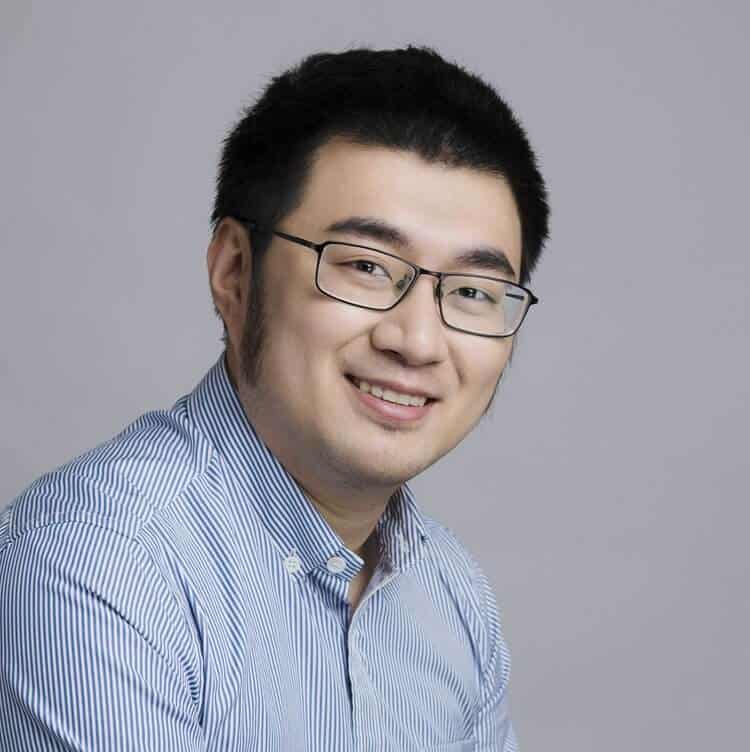 Randolf Zhao, vice president operations at BaseFEX
RZ: The thing that I see commentators in the SCMP article haven't touched on is, some use cases of blockchain in China's government services might not be as revolutionary as they thought. Instead, it could just make complicated things much simpler, thanks to the distributed nature of blockchain technologies.
A pain-killing application could be an inter-departmental-blockchain of all levels of all administrative departments.
The databases of different government departments in China are NOT shared. It is not because they refuse to do so. It is because it is such a lengthy, expensive, and complicated process for different departments to connect their cloud databases with each other.
I still remember how painful that was back in 2015 when the city government of Beijing was syncing the Business License, Corporation Code Certificate and Tax Registration databases all together, which was called '3in1'  (三证合一) back then. For four weeks, all paper-based processes in Beijing came to a halt until the syncing was completed. And this entire process took the three departments half a year to prepare for.
And now, what if they want to sync more databases – for example with the Social Insurance database – to the system they have? It will be another half year in preparation for all government departments involved.
An inter-departmental blockchains at different levels of all administrative departments could be a perfect pain-killer for situations like this. Data can be immediately visible to different departments and to local layers of all government agencies.
These blockchains will be semi-private – what the community usually calls 'consortium blockchain' or 'permissioned blockchain' – in which authorised personnel can access and update different info, with different types and levels of authority on the blockchain.
And on top of this mega inter-department blockchain, different departments and agencies can develop a variety of complex, blockchain-based applications, for example social benefits calculations, anti-financial crimes, anti-corruption, or fugitive hunting. Of course, these can all be artificial intelligence-based as well.
As a matter of fact, this is happening now. Some provincial and municipal governments in China are already pioneering these use cases, such as Zhejiang province, where Alibaba helped with development, and in Xiongan and Shenzhen where Tencent was involved.
So what about the reported crackdown on bitcoin mining and exchanges?
RZ: We all know it is pretty much an open secret that although the Chinese government regulations banned cryptocurrencies and crypto and bitcoin trading, it gave implicit consent to local operations that are not involved in Ponzi schemes or other forms of fraudulent behaviour.
Legitimate projects and exchanges voluntarily moved registration offshore, yet the majority of their teams remain in China, and as long as they don't play too wild, the local government sees no problem with this. I would say local governments are silently happy with the revenues and employment opportunities we bring to the local economies.
How do you see the government's crypto/blockchain strategy evolving?
The general idea is, China cannot be absent from the upcoming cryptocurrency financial system, and the Chinese government will not give up the economy's existing advantages in cryptocurrencies and crypto trading. This is the open agenda of People's Bank of China (PBOC) and the Ministry of Industry and Information Technology (MIIT), both of which are actively promoting China's Digital Currency Electronic Payment (DCEP) system.
The main concern is Ponzi schemes and other types of fraud occurring under the name of cryptocurrency or blockchain. Thus, fraud-related exchanges are the targets for crackdowns. Also note I am separating the term cryptocurrencies from the term blockchain. They are being assessed separately.
This hasn't changed during the recent events. Beijing local government recently raided a few China-focused exchange that were allegedly associated with frauds. But they are by no means targeting everyone.
I, together with most people I know in Beijing's crypto industry, don't agree with articles like this [SCMP article] feeding FUD.
When it comes to the question of the party and government using blockchain to tighten control from the top do you think there may be push back from local governments  and other areas of the party who might see it threatening their control?
RZ: I beg to differ.
The recent events, Xi's blockchain speech and local governments' anti-fraud raids, strongly suggested an approval in the Politburo's standing committee for blockchain technologies and crypto initiatives esp. China's DCEP. [If there was opposition in the provinces and elsewhere then…] provincial governments wouldn't be doing anything, such as implementing the 2017 ban so swiftly.
It should also be noted that provincial governments report to the Politburo. It seems a general roadmap has already been drafted, but details are still being discussed by relevant ministries so local governments are taking some preventive measures to avoid social instabilities stemming from crypto as camouflage for frauds.
By the way, it would be PBOC and MIIT that first brought the topic to the Politburo's standing committee – that's how the internal initiative process goes. They have been researching and promoting the topic for years. The PBOC and MIIT both have working groups researching on blockchain and crypto matters.
Gary McFarlane is the cryptocurrency analyst at UK investment platform interactive investor. His contributions are written in a personal capacity for educational purposes and are not investment advice 
The post China Crypto Insider Lifts Lid On What's Really Going on in Beijing appeared first on InsideBitcoins.com.