Advertisment

In today's Coinmama review, we will be taking an in-depth look at the features offered by this cryptocurrency exchange.
Coinmama Review: Exchange Overview
Coinmama is an Israeli exchange established by Nimrod Gruber and Ilan Schuster in April 2013. Coinmama is owned and managed by New Bit Ventures Ltd, a venture of NBV International s.r.o., which is a company registered in Slovakia, but its main office is located in Ra'anana, Israel.
The exchange is registered with FinCEN in the US as a money service business (MSB), which allows the company to provide its crypto trading services to several US-based states.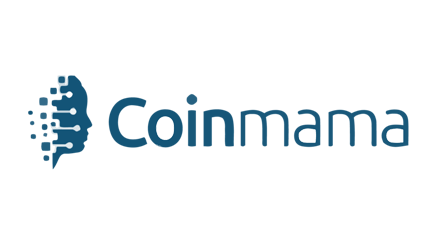 The platform enables users from a number of countries to buy and sell Bitcoin and altcoins by using their credit cards or bank accounts.
According to a press release made in March 2019, Coinmama is now also buying Bitcoins from customers in the thirty-seven European countries that are in the SEPA, the Single Euro Payments Area.
"We are looking forward to making Coinmama your place to sell Bitcoin as well," said the company.
SEPA supported bank accounts will be able to sell up to 12,000 USD in Bitcoin in just one transaction without having to pay additional fees. After completing the sale, the customers will have the funds deposited into their SEPA accounts within two business days.
Supported Currencies and Available Countries
Even if Coinmama displays its rates in USD, EUR, GBP, CAD, and AUD, they accept all fiat currencies. From this perspective, Coinmama is one of the few crypto exchanges out there that supports the widest range of fiat options.
In term of cryptocurrency support, the exchange is rather limited, listing only 8 coins:
As we stated at the beginning of our Coinmama review, the exchange operates in 190 countries and 24 US states. Residents from the following countries and states are not allowed to register and use Coinmama's services:
| | | | |
| --- | --- | --- | --- |
| American Samoa | China | Connecticut | Crimea |
| Cuba | District of Columbia | Florida | Guam |
| Hawaii | Idaho | Iowa | Iran |
| Israel | Lebanon | New Mexico | New York |
| Nigeria | North Korea | Northern Mariana Islands | Oregon |
| Palestinian Territories | Puerto Rico | Somalia | South Sudan |
| Sudan | Syria | United States Minor Outlying Islands | Utah |
| Vermont | Virgin Islands | Zimbabwe | |
Coinmama Compatibilities
The Coinmama trading interface can only be accessed via a web browser page on your desktop. There is currently no mobile app available.
User Interface and Experience
The exchange's interface is straightforward to use, featuring an intuitive and simple UI that allows you to navigate and access without any confusion. These characteristics make Coinmama a very good entry-level exchange for novice users that are looking to quickly buy crypto for the first time.
Also, the interface does not feature any trading tools, such as charts and price notifications, so this platform is not suited for advanced traders.
Source:fastandclean
How to Get Coinmama
In our Coinmama review, we will be showing you how to create and verify an account on the exchange.
Go to their official site and click the "Sign Up" button from the top right of the page.
Fill in all the required fields (name, email, password, country).
Click the "Create account" button to submit.
Click on the link featured in your confirmation email.
Log back into your account.
Verify your account by submitting your personal and ID details:
Enter your personal details: your first name, middle name (optional), last name, gender, date of birth,                   address, and ZIP code;
Enter the details of your identification card (ID);
Scan and upload both the front and back of your ID;
Upload a selfie (or photograph) with you holding your ID and a piece of paper with "Coinmama" and that day's date written on it;
Click "submit documents."
How to Use Coinmama 
Buying crypto using Coinmama:
Make sure you have an external crypto wallet;
Login to your Coinmama account;
Click on the "Buy" link on the top of the page;
Select the crypto you would like to buy;
Select the fiat currency with which you would like to make the purchase;
You have the option of either selecting one of the pre-set packages (100,500,1000 USD/EUR) or you can set a specific amount;
Click the "Buy" button;
Paste the address of your receiving wallet where the coins will be sent;
Select which payment method you would like to use: Credit/Debit Card or Bank Transfer; (more on payment options later on in our Coinmama review)
Enter all the required details in the fields on the payment form;
Click the "Pay Now" button;
Enter the 3D Secure Code or other authentication code sent by your bank;
Coinmama Exchange Fees
Compared to other exchanges, Coinmama is rather expensive.
Transaction fee
Coinmama's rate is based on the XBX Index, with an extra 5.90% fee paid per transaction. This fee is included in the crypto rate that is displayed on Coinmama's website.
Credit card fee
For each credit and debit card transaction, Coinmama applies an additional 5% fee on. This fee is added after users have selected their method of payment.
Bank transfer fee
For SEPA bank transfers and Faster payment transfers, there is no processing fee, but depending on the bank, they may decide to apply a fee for creating the bank transfer.
For SWIFT bank transfers, an extra processing fee of 20 GBP is applied to orders under 1000 USD. Orders of 1000 USD and above have no processing fees. Banks may charge a separate fee for creating the bank transfer.
Cash Advance fee
Customers may also be charged a Cash Advance fee, which is a fee imposed by their bank or card issuer if they consider the transfer a "cash" transaction. According to users, this fee should be around 10%.
Even the company has admitted that its fees are considerably high:
"We're aware that the current commission can be considered pretty high to the average customer. That's why we're constantly looking for ways to lower it in order to give our customers more value for their money."
Payment Methods
Users on Coinmama are able to purchase coins through Visa and MasterCard credit and debit cards, as well as SEPA and Swift bank transfers.
As mentioned at the beginning of our Coinmama review, users can now also sell their Bitcoin to Coinmama, but this feature is currently limited to those from the SEPA region.
Transaction Limits
There is a minimum buy limit of 60 USD (or its equivalent in EUR).
Transaction limits vary depending on regulations, method of payment, and account verification level. According to verification levels, here are the limits set on Coinmama:
Verification Level 1
Total account spending limit: 15,000 USD;
Daily limit: credit card 5,000 USD; bank transfer 12,000 USD;
Monthly limit: credit card 15,000 USD; bank transfer 15,000 USD;
Maximum number of daily orders: credit card 5; bank transfer 10;
Maximum number of monthly orders: credit card 20; bank transfer 50.
Verification Level 2
Total account spending limit: 50,000 USD;
Daily limit: credit card 5,000 USD; bank transfer 30,000 USD;
Monthly limit: credit card 30,000 USD; bank transfer 30,000 USD;
Maximum number of daily orders: credit card 5; bank transfer 10;
Maximum number of monthly orders: credit card 20; bank transfer 50;
Verification Level 3
Total account spending limit: 1,000,000 USD;
Daily limit: credit card 7,500 USD; bank transfer 30,000 USD;
Monthly limit: credit card 40,000 USD; bank transfer 100,000 USD;
Maximum number of daily orders: credit card 5; bank transfer 10;
Maximum number of monthly orders: credit card 20; bank transfer 50;
Security Features
Coinmama keeps users' personal data on secured servers, employing high-level encryption and authentication measures to keep funds and information safe.
However, we should mention in our Coinmama review that the exchange suffered a security breach in November 2019 in which 450,000 email addresses and passwords were leaked in a larger global hacking attack affecting 24 websites and 747 million records. Fortunately, no funds were stolen from users or the platform.
This is probably because Coinmama does not store any user coins on its platform, instead of depositing them directly in the user's external wallet.
Customer Support
The Coinmama support team can be reached via email. The team has reportedly been very fast to provide customers with answers to their queries, replying within 24 hours.
The exchange also features a comprehensive knowledge base on their website, which provides answers to most common queries. The support team is also able to answer questions on their blog.
Most complaints are regarding the slow account verification process or that orders cannot be placed successfully after verification.
Coinmama Reputation
Even though Coinmama is not one of the top crypto exchanges, they mostly evade media scandals or news that might involve them. However, they do have a positive reputation, according to user reviews.
Coinmama Review: Verdict
Coinmama is a great exchange for those who want to quickly buy crypto using fiat. There are no withdrawal waiting times, as the coins are directly deposited into your external wallet. However, be prepared to pay high fees for your purchase.
We would not recommend this platform for crypto trading, especially for advanced traders, or for those looking to expand their crypto portfolio with more coin options.
The Review
Coinmama Exchange Review
PROS
Supports all fiat currencies
Supports credit and debit card purchases
Coins deposited directly into an external wallet
User-friendly interface
Buy directly from the site
CONS
High fees
A limited selection of coins
Cannot trade between coins
The interface does not have advanced features
No mobile app
Long verification process
Review Breakdown
Supported Currencies
Rates and Fees
Security
Transaction Speed
Ease of Use
Customer Support

coindoo.com is author of this content, TheBitcoinNews.com is is not responsible for the content of external sites.
source: https://coindoo.com/coinmama-review-things-to-know-before-using-the-crypto-brokerage/
TheBitcoinNews.com is here for you 24/7 to keep you informed on everything crypto. Like what we do? Tip us some BAT