How to Use, Trade and Sign Up to eToro Exchange
eToro is one of the most popular trading platforms on the market. Keep reading to discover our eToro review, including everything you need to know about eToro and how it works.
Features
Israel-based broker founded in 2006
Trade 1,000+ assets from one platform
Highly-regulated and authorized as a broker by FinCEN, ASIC, FCA, and CySEC
Deposit Methods
Credit and debit cards
Crypto
Bank transfers
Pros
Trade 1,000 different assets from one platform
Highly-regulated trusted, and transparent
Social trading and copy trading
Cons
High fees and confusing fee structure
Introduction
eToro is an exchange where users can trade over 1,000 different types of assets, including foreign currencies (forex trading), cryptocurrencies, stocks, and more. Some of the trades are made using contracts for difference (CFDs), while others are normal trades like you would make on any exchange.
CFDs are financial derivative products that use leverage. The seller agrees to pay the buyer the difference between the value of the underlying asset at the current time and the value when the contract expires (or vice versa if the asset decreases in value during that time).
Let's say a buyer purchases a CFD with a 1-month timeframe. The CFD uses bitcoin as the underlying asset, and bitcoin is currently at $8,000. If bitcoin is worth $9,000 one month later, then the seller will owe the buyer $1,000. If bitcoin is worth $7,000 a month later, then the buyer will owe the seller $1,000.
One thing that differentiates eToro from any crypto platform is its longevity: eToro is more than 13 years old, making eToro older than bitcoin itself. That makes a difference with eToro in multiple ways: eToro has already attained legal compliance in multiple countries, for example, and eToro has a longstanding record for security, usability, and transparency. It's a well-recognized, well-respected name.
Another standout feature with eToro is its support for all different types of cryptocurrencies and fiat currencies. You can trade major cryptocurrencies like BTC, ETH, and LTC on eToro, for example, along with fiat currencies like the USD, EUR, GBP, JPY, CAD, AUD, NZD, and CHF. Various pairs are available, including crypto-to-crypto and fiat-to-crypto pairs.
eToro has more than just currencies; you can also invest ins tocks, commodities, indices, and more through eToro. If you want to take a position on the S&P 500, for example, and hold a stake in bitcoin, then you can do that all in one platform thanks to eToro.
In recent months, eToro has taken an even bigger step into the crypto space by launching its own dedicated cryptocurrency exchange. On April 16, 2019 eToro launched a crypto exchange called eToroX. That exchange is a subsidiary of the Gibraltar-based eToro Group. It's the official blockchain division of the global eToro investment platform.
eToroX has a number of unique tokenized fiat choices, including the New Zealand Dollar (NZDX), Japanese Yen (JPYX), Swiss Franc (CHFX), US Dollar (USDEX), Euro (EURX), Sterling (GBPX), Australian Dollar (AUDX), and Canadian Dollar (CADX). It also has six cryptocurrencies, including bitcoin (BTC), Ethereum (ETH), Ripple (XRP), Dash (DASH), Bitcoin Cash (BCH), and Litecoin (LTC), and two commodity-based stablecoins, including eToro-Gold (GOLDX) and eToro-Silver (SLVX).
Another thing that differentiates eToro from the competition is the social trading system. eToro is arguably the most social trading crypto platform available today. It's like a social network and crypto exchange rolled into one. Traders can choose to have a public profile, in which case their operations and trades are disclosed to other traders. Or, traders can ignore eToro's social system completely, keeping their trades and performance private.
eToro is better-regulated than the average cryptocurrency exchange. eToro is a regulated broker authorized to offer trading services from CySEC of Cyprus/EU, the British FCA, the American FinCEN, and the Australian ASIC. The company also has registered offices in Cyprus, Israel, the United Kingdom, the United States, and Australia.
Because of eToro's longevity and transparency users have extra assurances about the security of their eToro accounts. eToro is a trusted, reputable corporation. As of 2018, eToro is valued at over $800 million.
To date, over 10 million people have opened accounts on eToro.
Key Features
Key features of eToro include:
13+ Years of Experience: eToro was founded in 2007, making it older than bitcoin.
Crypto Support Launched in 2018: eToro launched crypto trading in May 2018 by offering 10 cryptocurrencies (BTC, ETH, LTC, XRP, DASH, BCH, XLM, ETC, NEO, and EOS.
Regulated and Reputable: eToro is regulated as a broker by financial authorities in Cyprus, the United Kingdom, and Australia. eToro also has registered offices in the US, UK, Cyprus, and Israel.
Social Trading: eToro is one of the more socially-oriented trading platforms available today. eToro users can make their profiles public, letting other traders see their positions and trades.
Now Available in the United States: For most of its history, eToro was not available to US-based traders. As of 2019, eToro is fully available to residents of the United States.
1,000+ Tradeable Assets: eToro supports over 1,000 assets, including stocks, forex, and cryptocurrency assets. You can buy, sell, and trade all of these assets without leaving the eToro platform.
Demo Account: eToro lets you set up a demo account to start trading using virtual capital, letting you familiarize yourself with the platform and test your trading strategies without risking real money.
Copy Trading: Copy the success of eToro's top traders using the copy trading feature. This feature allows users to find other traders on the platform and pay to automatically copy their investments. It's ideal for someone who wants to emulate top traders without manually adjusting their portfolio.
Advanced Trade Types: eToro offers more trading options than your average exchange. Traders can take short positions, for example, access financial leverage, and more.
eToroX: eToro now has its own dedicated cryptocurrency exchange called eToroX. This exchange supports around 100 crypto and fiat currency pairs. It also has tokenized versions of major fiat currencies. Overall, eToroX functions like most other cryptocurrency exchanges, allowing eToro users to quickly, easily, and securely access crypto markets.
Broker with Crypto Support: eToro began its life as an ordinary broker, allowing users to deposit money and buy stocks, indices, foreign currencies, and other assets. It wasn't launched with the goal of being a dedicated cryptocurrency exchange. If you want a regulated broker with support for crypto, then eToro may be the right choice.
Low Minimum Deposit Amounts: You can start trading on eToro with a deposit of just $50 (for US and Australian users) or $200 (for other users).
High Withdrawal Fees: Take note of eToro's withdrawal fees before you deposit money into the platform. Withdrawal fees are set at $25 plus banking costs.
Ideal for Beginners: If you want to dip your toes into stock and currency trading, then eToro may be one of the best options. It's a beginner-friendly platform with an easy-to-use interface. Plus, advanced order types like leverage trading will appeal to intermediate and advanced traders.
No API Interface: eToro isn't ideal for advanced traders wanting to integrate the platform into their existing setup. There are no eToro APIs that allow hookups to third party software, for example. You'll need to use eToro directly.
Authorized As a Broker by Four Government Organizations: eToro is regulated as a broker by Cyprus's CySEC, America's FinCEN, Australia's ASIC, and the UK's FCA. It's rare for a cryptocurrency exchange to be authorized by a broker by just one of these organizations – not to mention four of them.
Competitive Fee Structure: eToro's fees can be complicated. Generally, however, eToro offers competitive trading fees. Some fees – like a $25 withdrawal fee – are relatively high compared to traditional crypto exchanges.
Mobile App: eToro has a mobile app for iOS and Android that lets you perform all of the same functions as you would on a desktop. You can trade, copy, and follow using the eToro mobile app.
Earn Commissions When People Copy Your Trades: Are you confident about your skills as an investor? You can earn commissions when users sign up to copy your trades. Some of the biggest and most popular users on eToro have become de-facto hedge fund managers through this copy trading system.
eToro Currencies and Pairs
eToro supports around 100 cryptocurrency and fiat currency trading pairs. Virtually every major cryptocurrency is supported by eToro or eToroX, including bitcoin, Ethereum, Litecoin, Bitcoin Cash, Cardano, Stellar, Binance Coin, ZCash, NEO, Ripple, Dash, Ethereum Classic, Tezos, Tron, EOS, and IOTA. The exchange also supports around 120 ERC-20 tokens on the Ethereum blockchain, including popular tokens like Maker (MKR), Basic Attention Token (BAT), and OmiseGO (OMG).
eToro Supported Deposit and Withdrawal Methods
eToro offers a wide range of deposit and withdrawal methods, including debit and credit cards, crypto wallets, and bank transfers. You can deposit and withdraw using ten different cryptocurrencies, including BTC, BCH, DASH, EOS, ETH, ETC, LTC, NEO, XLM, and XRP. You can deposit money in seven different fiat currencies, including AUD, CAD, EUR, GBP, JPY, RMB, and RUB.
eToro Registration and Login Process
eToro registration is straightforward and can be completed within minutes. You'll need to enter your SSN or national ID before trading on eToro or depositing money. Since eToro is a regulated and registered broker, all users need to complete a detailed KYC/AML verification process before using the platform.
eToro Trading
eToro has a straightforward trading interface where you can buy and sell various assets. If you have ever used a forex or crypto exchange before, then eToro will be a breeze to use.
There are several features of eToro that help it stand out from the crowd. eToro supports copy trading, for example, which lets you automatically copy the trades of another trader on the platform. You can view a trader's history, for example, and performance, then decide to allocate a portion of your portfolio towards copying that trader's trades. eToro's copy portfolios let you choose to mimic the entire portfolio of another trader. Or, you can only mimic a certain industrial sector or market.
eToro Fees
eToro has a more confusing fee structure than a traditional crypto exchange, although that can be expected with so many different assets and trade types listed on the platform. eToro's fees vary widely depending on the investment option. Making things more confusing is that eToro claims to not charge trading fees, making money via the spread instead. Today, eToro uses a spread of 1.5% with bitcoin and 0.9% per side for stocks. There are also daily fees for holding buy or sell positions on stocks.
Some of the most important fees you need to know about include:
Deposit / Trading Fees: Free
Spreads: 0.9% to 5%
Withdrawal Fee: $25 (minimum withdrawal amount of $50)
Wire Transfer Fee: 50 pips
Conversion Fees (Charged Upon Deposit & Withdrawal): 50 to 250 pips
Crypto Transfer Fees: 0.0005 BTC (minimum withdrawal amount of 0.0086 BTC).
Full information about eToro's fee structure can be seen here. Some of the largest cryptocurrencies have spreads of around 0.75%, while lesser-traded cryptocurrencies (IOTA and XTZ, among others) have spreads of 4.5% or higher.
eToro Security Issues and Downtime
eToro is a trusted, reputable, and secure exchange. The exchange has not suffered any major, publicly-disclosed hacks throughout its history, nor has eToro experienced any significant downtime. For the most part, eToro has run smoothly since launching in the late 2000s.
eToro Ease of Use
eToro is one of the most beginner-friendly investment platforms available today. It's a no-nonsense, accessible platform for beginner and advanced traders alike.
eToro Trust and Privacy
eToro is one of the most trusted names in the crypto space. Launched in 2006, eToro has four registered offices worldwide and is regulated by four major financial authorities (FinCEN, ASIC, FCA, and CySEC).
eToro Customer Service
eToro offers customer service by live chat, phone, or online ticket. Service is available 24 hours a day, 7 days a week in multiple languages. eToro has dedicated help centers for each language supported by the platform, including French, English, German, and more. Generally, eToro's customer service is well-rated, and the company employs several hundred agents dedicated to resolving customer complaints.
eToro User Guide: How to Setup and Use eToro
eToro is straightforward to set up and use for the first time. You can get started within just a few minutes.
Step 1) Sign Up
Register by visiting www.etoro.com/#signup, then complete the fields as seen in the image below.
You can also login using your Facebook or Google account.
Click the link sent to your email, and you'll be asked to complete your profile.
2. Verification
Before using any part of eToro, you will need to complete a full KYC/AML verification process. eToro is a regulated, registered broker, which means traders need to provide detailed personal information before interacting with the platform.
US-based users will need to enter their SSN, for example. Users in other countries will need to upload national ID, a passport, or other government-issued photo ID.
3. Two Factor Authentication
eToro now offers a two-factor authentication (2FA) option, although it's not required to set up your account. Go to your account settings, then activate 2FA via SMS. If activated, you will need to confirm each login, withdrawal, or trade via a text message sent to your phone.
4. Payment Method
eToro accepts multiple payment methods, including credit/debit cards, bank transfers, PayPal, and more. If you choose the debit or credit card option, then the funds are available in your account immediately, and your trading account will be fully operational within minutes. If you choose a bank transfer, then it could take 1 to 3 days for your account to become operational.
5. Trading Cryptocurrency
Once the money is in your account, you can start trading on eToro. We'll walk you through how to perform a bitcoin trade.
On the left column, click 'Trade Markets' and then 'Crypto'.
From here, you can choose to sell the cryptocurrency with 'S' or buy it with 'B'.
Sell orders on eToro are a type of CFD trade. That means you are not necessarily selling the selected asset; instead, you are getting exposure to that asset's volatility in either direction. If bitcoin's value decreases during the CFD's period, then you earn the price difference as profit (with a sell order). On the other hand, if bitcoin's value increases during the CFD's period, then you'll owe the difference.
To open a short position, you will select the amount, indicate the leverage you want to use (retail traders can only use x1 and x2 leverage), and set a stop loss and take profit level for closing the position. Then, click 'Open Trade'. The new position will appear in your wallet alongside all other trades you have opened.
Next, we'll look at completing a buy order. In this scenario, you're using X1 leverage, which means that you're buying the amount of cryptocurrency (like bitcoin) that you've entered in the order form. Unlike with the sell order above, this is an actual trade – not a CFD. If you do buy crypto on eToro, you will be credited with the purchased amount in the native cryptocurrency wallet for the respective cryptocurrency.
Before opening a position, you'll need to accept eToro's 'Addendum on Cryptocurrencies', which includes a link to view the document. Open this link and make sure you're comfortable with the risks involved.
If you are a professional customer (and not a retail trader), then you can trade with x2 leverage or higher.
6. Setup Copy Trading
Copy Trading is a popular feature on eToro. To start copying the trades of another eToro user, go to the grey menu on the left, then select Copy Portfolios or Copy People.
You can choose to copy a specific trader (say, if you trust one user and his trading history). Or, you can copy a portfolio.
With each trader and portfolio, you'll see its returns over a certain time, the percentage of new followers recently gained, and an eToro risk score. Based on all of this information, you can easily choose which traders or funds are worth following.
7. Withdrawal
You can withdraw funds from eToro at any time by clicking 'Withdraw Funds' from the left-hand menu. eToro lets you withdraw money using debit or credit cards, bank transfers, or crypto.
Final Word
eToro has been a trusted and reputable broker since launching in 2006. Since 2018, the brokerage giant has shown increasing support for bitcoin and other cryptocurrencies. Today, eToro is known for offering easy and accessible crypto trades to beginner and intermediate users alike.
If you're looking for an easy, reputable, and trusted way to trade cryptocurrencies, then eToro is one option available.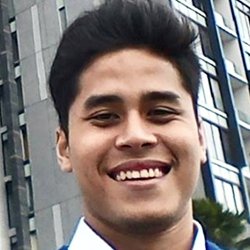 I'm Aziz, a seasoned cryptocurrency trader who's really passionate about 2 things; #1) the awesome-revolutionary blockchain technology underlying crypto and #2) helping make bitcoin great 'again'!