Jaxx is a cryptocurrency wallet that lets you safely manage 85+ cryptocurrencies. Find out everything you need to know about Jaxx and how it works today in our review.
What is Jaxx?
Jaxx is a cross-platform blockchain wallet packed with helpful features. Jaxx lets you exchange coins, view your total portfolio, track markets, and follow cryptocurrency news all from within one app.
As of December 2019, Jaxx supports 80+ cryptocurrencies, letting you view your balance, see transaction history, and view detailed coin information for any of the supported cryptocurrencies.
And, like other crypto wallets, Jaxx also has built-in ShapeShift support, which means you can instantly swap cryptocurrencies within your wallet without transferring them to an exchange. Instantly buy and sell digital assets like BTC, ETH, or LTC, among other cryptocurrencies, using ShapeShift.
Jaxx is available for desktop devices (for Windows, Mac OS X, or Linux), for browsers (via a Chrome extension), or for mobile apps (for Android or iOS).
Technically, Jaxx consists of two separate platforms, including Jaxx Classic and Jaxx Liberty. Jaxx Liberty is the updated version of the wallet, and it's the wallet the vast majority of Jaxx users use today. It's the flagship version of Jaxx. Jaxx Classic is an older version of the Jaxx wallet that has not been updated since February 2019 and will not be updated in the future, although some users continue to use it.
Keep reading to discover Jaxx's best features, how to use Jaxx, and more.
Jaxx Features
85+ Supported Cryptocurrencies: Jaxx supports 85+ cryptocurrencies, including all major cryptocurrencies. BTC, ETH, DASH, ETC, BCH, REP, LTC, ZEC, RSK, DOGE, ICN, GNT, GNO, DGD, BCAP, CVC, STX, POE, MCI, and QTUM are just a few of the cryptocurrencies supported by Jaxx.
24/7 Customer Support: Along with Coinomi, Jaxx is one of the few wallets that offers 24/7 customer service. Most crypto wallets offer only basic customer service, and they certainly don't offer 24/7 customer service.
Locally-Stored Private Keys: Like most client-side crypto wallets, Jaxx stores your private keys on your own device. Your locally-stored private keys are yours and yours only. Jaxx does not have any access to your private keys, and Jaxx cannot access or tamper with your private keys in any way.
Password Protection: Jaxx lets you setup a password when setting up your wallet for the first time. You can also customize Jaxx to ask for your password every time you send a transaction, launch ShapeShift, or perform other crucial functions.
12-Word Seed Phrase for Backups: Restore your Jaxx wallet at any point by entering your 12-word seed phrase on any device. This seed phrase allows you to access your Jaxx funds from any device – say, if you lose access to the device on which Jaxx was originally installed. Keep this 12-word seed phrase safe. If you lose access to this seed phrase, then your Jaxx wallet cannot be recovered.
Never Hacked: Jaxx has never been hacked as a result of vulnerabilities on Jaxx's end. However, Jaxx admits that some users have lost funds in Jaxx due to "security errors on their own end", like unsecured Wi-Fi networks or malware-infected computers.
Send and Receive Transactions: Like every crypto wallet, Jaxx lets you send and receive transactions using any of the supported cryptocurrencies. Just select the cryptocurrency you wish to send or receive, then make a transaction.
Exchange with ShapeShift: Jaxx has built-in support for ShapeShift, which means you can instantly transfer any of your Jaxx crypto assets without leaving the app. As with any ShapeShift integration, you will pay a small fee (0.25% to 0.50% per trade) and need to register for ShapeShift prior to making a trade.
Follow Blockchain News: Jaxx has a full-featured news module that lets you get daily blockchain headline news and updates from a range of trusted sources. If you want to stay up-to-date on the latest crypto news while tracking your portfolio at the same time, then Jaxx lets you do that.
Track Market Data: Jaxx also has a full-featured crypto market tracking system, letting you follow the top 100 crypto assets by market cap, compare price changes, see market changes, and follow trends. You don't need to leave your crypto wallet app to track market changes.
Blockchain Explorer: Jaxx has a built-in blockchain explorer. You can check balances and transaction data across multiple blockchains. View any historical bitcoin transaction or Ethereum transaction, for example.
Available for Multiple Devices: Jaxx is available for Android, iOS, Windows, Mac, Linux, and Chrome (via an extension). Whether you're looking for a mobile, desktop, or browser crypto wallet, Jaxx may be able to work for you.
User-Friendly: Like any good crypto wallet, Jaxx is user-friendly. It's easy for anyone to use whether they're new to cryptocurrency or experienced.
No Fees: And, like most crypto wallets, Jaxx charges no fees whatsoever. Jaxx lets you deposit or withdraw crypto to or from your wallet with no added fees. As with any wallet, you'll need to pay any applicable network fees.
No 2FA: One thing that differentiates Jaxx from other crypto wallets is that there's no two-factor authentication (2FA). Other wallets let you add a secondary device (like a mobile phone number or mobile app) as a 'second factor' to authorize additional transactions. Jaxx doesn't have that feature.
Create QR Codes for Specific Amounts: Want to send someone an image that says "give me 0.1 BTC"? With Jaxx, you can create amount-based QR codes. You can choose the amount you wish to receive, then create a QR code that will deliver that amount to your wallet address. Few other wallets offer this feature.
How Does Jaxx Work?
Jaxx works in a similar way to any cryptocurrency wallet. You install the app on your desktop device, mobile device, or browser. Then, the wallet stores your private keys on your device. Jaxx doesn't send your private keys to a remote server, nor does it control your private keys in any way.
Jaxx is completely free to use. It costs nothing to send or receive any of the 85+ supported cryptocurrencies to or from Jaxx, although you'll always pay network fees for whichever cryptocurrency you're transacting.
Jaxx has never been hacked or compromised as a result of an error on Jaxx's side. However, one Jaxx user was hacked and lost $400,000 in ETH in late 2017 when he installed Jaxx on a jailbroken iPhone. The hack was traced to the fact that the user used a compromised iPhone. It had nothing to do with Jaxx or its code.
As mentioned above, Jaxx has no two-factor authentication (2FA) available. You cannot link your Jaxx wallet with a phone number or mobile app to act as a second layer of defense. If someone steals your device, enters your Jaxx password, and gains entry to your Jaxx wallet, then that person has full control over your funds.
Jaxx doesn't have 2FA, but you can change your security settings so that Jaxx requests a password every time you perform an action – like make a trade via ShapeShift or send a transaction. As long as your password is secure, nobody will be able to access your Jaxx funds even if they have access to your account.
Finally, Jaxx does have a seed phrase you'll see on setup. This seed phrase can be used to recover your wallet at any time. You can enter the 12-word seed phrase on any device to recover your funds at any time. If you lose access to your mobile device or desktop on which Jaxx is installed, for example, then you can install Jaxx on a separate device and enter your seed phrase to fully restore access to your funds. At the same time, it's crucial you keep this seed phrase private. Anyone can use your seed phrase to recover your funds as well, so it's important that nobody knows the seed phrase but you.
Jaxx also has unique features that we don't see with many other wallet apps. There's a Jaxx blockchain explorer, for example, that lets you view the blockchain history across multiple blockchains. You can check historic blockchain transactions, for example.
Jaxx Pricing
Jaxx is free to use on all platforms and operating systems.
You pay network fees when transferring crypto to or from your account, although you'll pay no added fees for depositing or withdrawing funds to or from your Jaxx wallet. Like most crypto wallets, Jaxx is free to use.
How to Use Jaxx
Here' how to set up and use Jaxx for the first time.
Step 1) Download Jaxx
Jaxx is available for Android, iOS, Mac OS X, Windows, Linux, or Google Chrome (as an extension).
Visit Jaxx.io/downloads to download the version you wish to use.
Before you download Jaxx, the website will provide you with a 'checksum'. This checksum allows you to verify that the file you are downloading is genuine. If the checksum displayed here matches with the checksum provided when you install Jaxx, then you're using a genuine version.
Step 2) Install Jaxx
Run the Jaxx .exe file to initiate installation.
Step 3) Open Jaxx
Jaxx has been installed on your device. When running Jaxx for the first time, you'll be asked if you want to create a new wallet or pair/restore an existing wallet.
Click 'Create New Wallet', accept the terms of service, then open Jaxx to see details about your bitcoin wallet or other crypto wallets.
You can see your personal wallet address, balance US dollar equivalent, and QR code for receiving transactions, for example. By default, the Jaxx wallet interface looks like this:
As you can see, the wallet is just one part of what Jaxx offers. Jaxx also offers news updates, portfolio tracking, market tracking, and more.
Step 4) Add New Wallets
In total, you can store 85+ cryptocurrencies using Jaxx.
To add new wallets for any of these 85+ supported cryptocurrencies, look for the 'Wallets' tab in the top-left corner of Jaxx. Tap the left or right arrows to scroll through the list of the most popular cryptocurrencies. By default, Jaxx has set up wallets for BTC, BCH, ETH, LTC, DASH, ETC, ZEC, DOGE, RBTC, GNT, JXX, and REP.
To add a new wallet not listed here, click 'Wallets', then click 'Edit' in the top-right corner of the screen. You'll see a list of cryptocurrencies that can be toggled on or off. Toggle any cryptocurrency on, and you'll see it appear in your wallet.
Click on any of your wallets under the 'Wallets' menu to see coin-specific information, including a QR code, your total balance, and your public wallet address. You can now send funds to that wallet to have the private keys stored on your device.
Step 5) Sending Coins to Someone Else
To send coins to someone else using Jaxx, just open the wallet, select the cryptocurrency you wish to send from the 'Wallets' tab, then click 'Send'.
Enter the receiving wallet address in the box that appears. Then, enter the amount you wish to send. You can also click the QR code icon, then take a photo of the receiver's barcode.
Jaxx displays the current bitcoin transaction fee at the bottom of the page.
Once you've confirmed all of the details and double-checked the wallet address, click 'Send'.
Step 6) Receiving Funds
To receive funds via Jaxx normally, just use your QR code or public wallet address.
If you're receiving bitcoin, then use your bitcoin QR code or public address. Open Jaxx, click on your receiving wallet under 'Wallets', then click 'Receive'. Jaxx will display your QR code and public address.
Alternatively, you can click on 'Receive Cryptocurrency' from the main Jaxx window. Select the cryptocurrency you want to receive, then use that public wallet address or QR code to receive the funds.
Step 7) Exchange Coins Via ShapeShift
If you have coins in your Jaxx wallet and want to transfer them to different cryptocurrencies, then you can do that without transferring funds to an exchange. Jaxx has built-in support for ShapeShfit.
Open Jaxx, then look for the 'Exchange Now' button on the left-hand side.
Enter the cryptocurrency you want to send to ShapeShift, then choose the cryptocurrency you want to receive. Enter the amount you're sending, then click 'Continue'.
Step 8) Other Jaxx Features
Jaxx has a full suite of tools available to crypto traders. Click 'Portfolio' on the bottom to track the performance of any coins held in your crypto wallet, for example.
Or, click 'Markets' for at-a-glance information about crypto market movements over the past 24 hours or 7 days.
Jaxx is also one of the few crypto wallets with a built-in 'News' feature. Click 'News' to see the latest stories from across the crypto space.
Finally, Jaxx has a block explorer that lets you check transactions and view historical data for dozens of different blockchains and cryptocurrencies. There are built-in block explorers for BTC, BCH, ETC, DASH, LTC, ZEC, DOGE, and other major cryptocurrencies. Enter an address, TXID, or block hash to view that transaction on the blockchain.
About Jaxx
Jaxx is developed by Decentral Inc., a software development company and "innovation hub" based in Canada. The company makes both Jaxx Classic and Jaxx Liberty.
Decentral Inc. was founded by Anthony Di Iorio, who also founded and co-founded Ethereum in 2013. Di Iorio founded Decentral Inc. in 2014.
Today, Jaxx is used by millions of people worldwide. The company is headquartered in downtown Toronto.
Final Word
Jaxx is one of the world's most popular cryptocurrency wallets. The wallet has a near-perfect security history since launching in 2014. Today, you can store 85+ cryptocurrencies using Jaxx. Jaxx is available for mobile devices or desktops, with all private keys stored client-side for maximum security.
To learn more about Jaxx or to try Jaxx today, visit online at Jaxx.io.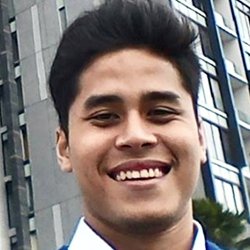 I'm Aziz, a seasoned cryptocurrency trader who's really passionate about 2 things; #1) the awesome-revolutionary blockchain technology underlying crypto and #2) helping make bitcoin great 'again'!