Palm Beach Confidential is a company that offers cryptocurrency services in the form of recommendations to consumers. These recommendations can be found through participating in the online service. At Master The Crypto, we specialize in cryptocurrency investment and trading analysis and the Palm Beach Confidential research group led by Teeka Tiwari is one of the leading crypto newsletter services to take a second look at.
What is Palm Beach Confidential?
The cryptocurrency industry is filled with scams and difficult-to-understand jargon. However, there are many services online nowadays that can help to clarify this sector a little more. One of these programs is Palm Beach Confidential, which is a cryptocurrency service that recommends different crypto assets. According to the website, the majority of the cryptocurrencies that they recommend have under $1 billion in market cap.
The whole of the Palm Beach Confidential service and the company is driven primarily by Teeka Tiwari.
About Teeka Tiwari
Teeka Tiwari's name has been involved with the financial world for quite some time. He's even lauded as one of the best crypto analysts in the world, but his role with this company is as the editor of the flagship service from Palm Beach Research Group – The Palm Beach Letter. However, his work is found in all of the products available from Palm Beach Group.
Tiwari originally entered the United States at age 16, securing a position as the youngest employee at Lehman Brothers two years later. By age 20, he established himself as the youngest vice president ever at Shearson Lehman. While he managed to make a small fortune during the Asian crisis in 1998, his greed got the best of him, resulting in a lot of everything he'd acquired. However, he rebuilt his wealth in a matter of two years, eventually launching a hedge fund.
With his new understanding of risk in the market, Tiwari prioritized risk management in his products. The advice he gives to consumers nowadays focuses on safe ways to grow funding. He's been featured for his work on major news programs and channels, including The Daily Show with Jon Stewart, ABC's Nightline, and CNBC, among others.
Tiwari's advice to consumers involves a strategy that he calls "asymmetric investing." This type of investment, as Tiwari describes it, allows consumers to only use a small amount of money to secure massive gains, and he has used the technique to develop his own massive crypto portfolio.
Purchasing Palm Beach Confidential
The total cost of a year of access to Palm Beach Confidential is $5,000, which is for a subscription that will continue to be charged annually until cancelled. However, consumers that find that this product doesn't suit their needs can give up their access any time in the 12-month period for a full refund.
When consumers order their subscription, the value is substantial. In their order, consumers will get a new issue of Palm Beach Confidential around the third Thursday each month, offering ideas that may help the member gain 1,000% or more on their investments. Members will also get updates every other week to learn more about the current coins that should be in any investor's portfolio. However, the actual issues of Palm Beach Confidential is just one part of the entire digital package that consumers will get.
Members will also receive access to:
Palm Beach Confidential July 2018 Action Plan: Which Cryptocurrencies to Buy Now
The Blockchain: Your "Backdoor" to Cryptocurrency Fortunes
Unlimited access to Teeka's Crypto Corner
Palm Beach Confidential July 2018 Action Plan: Which Cryptocurrencies to Buy Now offers the current recommendations of Tiwari, showing opportunities for consumers to profit.
The Blockchain: Your "Backdoor" to Cryptocurrency Fortunes show the top three picks that Tiwari has for blockchain technology. It also features training videos for members to watch.
The Crypto Corner offers a wealth of different media for consumers to pick apart, like additional trading videos, special reports, and a list of frequently-asked questions that show consumers how to get started. The resources will also show how consumers can get involved with nearly any cryptocurrency on the market, regardless of their location, as well as where cryptocurrency can be stored safely and other details.
Videos in the Crypto Corner
Though not advertised on the official website, users of the subscription have posted information about the videos available with Crypto Corner. Some of those videos include:
How to Buy Cryptocurrencies, which shows the most common questions that consumers ask, as well as details about some of the cryptocurrency wallets that Tiwari recommends.
The Cryptocurrency Quick-Start Guide, which explains some details about getting involved in the industry quickly, considering the fast-moving pace of the industry.
Cryptocurrency Wallets, which features a table to help the subscriber determine the best wallet for their particular needs.
Without purchasing access, it is unclear if other videos are presently available, though it appears that additional products are to come.
Reviews of Palm Beach Confidential
On the website for the Palm Beach Group, there are multiple reviews that they display from customers. Some of these reviews show investments of $12,000 that have reached $239,000 in value, or smaller investments around $300 that have risen as high as $125,000 today. For reviews outside of the official website, all that's needed is a quick search online.
One of the top reviews on Google comes from JeffLenney.com, who hosts a personal blog and works with affiliate marketing and SEO. Stating on his website that he's worked alongside "some of the BIGGEST names in the online industry," he expressed a positive attitude about his own results. He stated that the newsletter is easy to get involved in, and that new users are given access to a four-step guide that quickly gets consumers started.
Focusing on the "100% Newbie Friendly" aspect of the program, his video can be found here.
Another blog, Anna's views (https://annasviews.com/) posted an experience with the program in September this year, warning, "​After getting Palm Beach Confidential I thought I was the queen of the world, until it all came crushing down." The writer explains that the recommendations took her into investments with up to 100,000% gains, but she made a mistake – "I got greedy."
Anna explains, "It's like Warren Buffet says, 'it is wise to be fearful when others are greedy and greedy when others are fearful.' That's exactly the opposite of what I did. Instead of listening to Teeka and investing small amounts into each recommend position, I got greedy. So greedy, that I started buying every crypto newsletter I could find to get more recommendations. As you can probably guess that did not end well." Read more about her experience by visiting her website.
MLM Companies issued their own review of Palm Beach Confidential, questioning if the newsletter is a scam. As they point out that the cryptocurrency industry is still rather new, the writer states that a little help is sometimes needed to navigate the market. The blog adds, "I think Palm Beach Confidential can do this for you given the success of both Teeka's recommendations and his general investment strategy. Some critics will point out that Teeka made some ambitious Bitcoin predictions that failed to materialize. However, I don't think that's a strike against him as no expert is infallible."
Additional reviews can be found at Yelp.com, though some consumers state that the only downside of this newsletter is the customer service team. These reviews can be found at https://www.yelp.com/biz/palm-beach-confidential-boynton-beach.
Other Products Offered by Palm Beach Group
Despite the opportunities that Palm Beach Confidential already offers consumers, there are other investment-related products that consumers can purchase, like:
The Palm Beach Letter
Palm Beach Trader
Palm Beach Crypto Income Quarterly
Teeka Tiwari's Alpha Edge
Palm Beach Venture
Palm Beach Quant
The Palm Beach Letter is the flagship product for Palm Beach Group, which recommends assets that can provide income, while also addressing "smart speculations." This advisory costs $199.
Palm Beach Trader is an advisory service for trading. Jason Bodner, an editor and former trader on Wall Street, offers stocks to institutional investors, using a set of algorithms that he developed himself. It is available for $3,000.
Palm Beach Crypto Income Quarterly is another service, which brings consumers cryptocurrencies that come with massive dividends, providing an income regardless of the activity in the market. It is available for $3,500.
Teeka Tiwari's Alpha Edge is a service that allows individuals to beat the averages that investments typically make, giving consumers an advantage over the competition. It is available for $3,000.
Palm Beach Venture is run by Teeka Tiwari, showing the strategies that he's taken to create massive gains in his own life. While these methods were previously for millionaires and other rich investors, this elite strategy can be accessed by everyday consumers for $3,500.
Palm Beach Quant is the final product of the ones offered to Tiwari, showing decades of price data to predict how the price of stocks has moved over time. Within just a few days, the creators state that consumers can generate hundreds and thousands of dollars a month. The product can be purchased by $5,000.
Summary
The general consensus amongst reviewers and the subscription itself is that 2020 will prove to be a big year for the cryptocurrency industry, much like 2016 and 2017. With such a big moment expected, consumers that aren't involved in the industry already will likely need a little guidance. By avoiding the mistakes that other users have taken – like getting greedy – there's a chance that consumers could see impressive gains with Palm Beach Confidential's advice. With the money-back guarantee, there's little for consumers to lose.
To get ahold of Palm Beach Group, consumers can contact the customer service team by calling 1-888-501-2598 on weekdays from 9:00am to 7:00pm EST. The team can also be emailed through a link on the official website.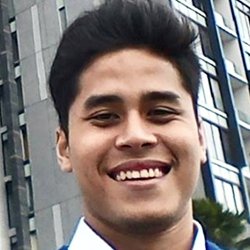 I'm Aziz, a seasoned cryptocurrency trader who's really passionate about 2 things; #1) the awesome-revolutionary blockchain technology underlying crypto and #2) helping make bitcoin great 'again'!