How to Use, Trade and Sign Up to xCoins Exchange
xCoins, found online at xCoins.io, is a bitcoin lending and buying platform. Find out if xCoins is legit today in our xCoins review and user guide to see if this is a safe and effective way to get bitcoin instantly.
Features
Borrow bitcoin instantly
Lend bitcoin to earn interest
Operating smoothly since 2016
Deposit Methods
Debit Cards
Bank transfers (ACH)
eChecks
PayPal Credit
PayPal Balance
Credit Cards (Visa and MasterCard)
Pros
Buy bitcoin with PayPal balances or PayPal credits
Buy bitcoin using all major credit cards
50% profit guarantee for lenders
Cons
15% to 20% fees for borrowers (includes interest rate)
Limited transparency for the company
May not always be able to connect with a lender
Introduction
xCoins.io, not to be confused with Xcoins.com, is a bitcoin lending platform that lets you borrow or lend bitcoins. The platform makes it easy to borrow bitcoins instantly using credit cards and other conventional payment methods.   
Because xCoins is a secured lending platform, borrowers are required to pledge something as collateral for the loan. Just like a mortgage or car loan, the borrower gives the lender some type of collateral throughout the loan. In this case, the borrower gives the lender USD in exchange for BTC.
One of the unique things about xCoins is that you can buy bitcoins with PayPal. Back in 2016, xCoins was one of the few platforms where you could buy bitcoin using PayPal. xCoins also supports all major credit cards and other convenient payment methods.
Typically, buying bitcoin with PayPal is challenging due to the potential of a chargeback. xCoins has found a way around this, however, because the company doesn't technically sell you bitcoin: it just lends you bitcoin. You connect with a lender, send money to that lender's PayPal, then the lender sends you bitcoin.
The xCoins lending process is somewhere between a sale and a loan. To start, the buyer will state how many bitcoins to purchase. The buyer will complete the ID verification process, then deposit the USD equivalent of the borrowed amount. The buyer will also need to add a credit card or PayPal processing fees and a fixed amount of money that acts as interest on the loan.
Because of this unique lending structure, xCoins doesn't technically charge ongoing interest on the loan. The interest is already built-in as a one-time payment. However, the total fees for purchasing bitcoin with xCoins tend to add up to more than 20%, so you're certainly paying a premium for xCoins regardless.
After taking out a 'loan' with xCoins, you can repay the loan at any time to get back your USD deposit minus the fees. You must return the USD equivalent of the bitcoin you borrowed. If you borrowed 1 BTC when BTC was at $10,000, for example, and then BTC rose to $20,000, then you only need to return 0.5 BTC (the USD amount is the same).
xCoins also lets you lend bitcoins through the platform. As a lender, you decide how much you're willing to lend in USD, then deposit that amount into your xCoins account. xCoins will automatically pair you with buyers (borrowers), and those borrowers deposit money directly into your PayPal account.
xCoins is also one of the few lending platforms that offer a profit margin guarantee. xCoins will guarantee profit for lenders. If for any reason, a lender's profit margin falls below 50% on a loan, then xCoins will reimburse the lender the difference to get back to at least a 50% profit margin.
xCoins is a privately held company founded on April 1, 2016, in Santa Monica, United States. The company has four registered employees, led by founder Sergey Nikitin. Aside from these basic details, we have limited information about who's running the company or how the company operates. A handful of sponsored press releases have been published online, but that's about it. The company operates under the name Aspect Intl, Inc.
Key Features
Key features of xCoins include:
Buy Bitcoin with PayPal: xCoins was one of the first platforms to let you securely and easily buy bitcoin with PayPal. Before xCoins, buying bitcoin with PayPal was difficult because of the potential of a chargeback. You can buy bitcoin through xCoins directly with your PayPal credit or PayPal balance.
Buy Bitcoin with Debit Cards and Bank Transfers: xCoins supports debit card purchases and bank transfers via ACH.
Pay with Credit Cards: xCoins accepts credit card payments via PayPal.
Simple Fee Structure: Many lending platforms have complicated fee structures or ridiculously high-interest rates. xCoins, meanwhile, has a simple fee structure built directly into the loan. It's easy to see how much you're paying for your bitcoin purchased upfront.
Make Money from your Bitcoin: If you want to make money from your bitcoin, then you can sign up for the platform as a lender. Deposit the amount you wish to lend, then wait for xCoins to match you with buyers.
Buy Bitcoin in Minutes: Many exchanges make you wait days to verify your identity and buy bitcoin for the first time. xCoins, meanwhile, works differently, letting you get your bitcoin within a few minutes.
P2P Marketplace: Similar to LocalBitcoins, xCoins lets you browse a marketplace full of lenders offering their services. The lending marketplace is competitive, although lending fees will not drop below 15%.
xCoins Wallet: xCoins has a built-in wallet that lets you quickly receive bitcoin, then spend it directly from the wallet.
Controls for Price Fluctuations: What happens if the price of BTC goes up or down during the loan? Loans are always denominated in USD. If you borrowed 1 BTC at $10,000, but the price of bitcoin is now $20,000, then you only need to return the equivalent USD amount of BTC, which is 0.5 BTC ($10,000).
Automated System: Comparable websites like LocalBitcoins require buyers and sellers to complete the trade manually using various methods (set by the buyer or seller). With xCoins, this process is all automated. xCoins tracks user payments and releases bitcoins for the buyer/borrower.
Lend as Little as $20 of Bitcoin: xCoins lets you get started with as little as $20. You don't have to deposit a significant sum of money to start earning money on your crypto holdings.
Profit Margin Guarantee: xCoins has a profit margin guarantee. xCoins claims to be the only investment platform that guarantees a profit. If the profit margin falls below 50% for lenders, then xCoins will reimburse the difference to get you back to at least 50% profit margins.
Easy Loan Repayment: xCoins makes it easy to repay the loan. Just contact the lender whenever you're ready to repay the loan. Then, transfer the amount of bitcoin back to his or her bitcoin wallet. Then, the lender will make a payment to your PayPal account. The borrower is required to pay all processing fees and bank transfer fees.
25,000+ Customers: Since being founded in 2016, xCoins has served 25,000+ customers in 40+ countries worldwide.
xCoins Currencies and Pairs
xCoins only deals with bitcoin (BTC) and the United States Dollars (USD). There are no other fiat currencies or cryptocurrencies supported on the platform.
xCoins Supported Deposit and Withdrawal Methods
xCoins supports debit cards, credit cards, PayPal, and bank transfers (via ACH). Most transfers are done using PayPal (including PayPal credits or your PayPal balance). You transfer money directly to the lender through these methods. The lender, meanwhile, deposits BTC into xCoins. xCoins does not hold USD.
xCoins Registration and Login Process
xCoins has a straightforward registration and login process. Users must complete basic ID verification borrowing or lending money through the platform, including uploading a photo of you holding government-issued photo ID and a piece of paper with today's date and 'XCOINS' written on it.
xCoins Trading
xCoins is a bitcoin lending platform that connects lenders with borrowers. All trades are done with BTC and USD.
xCoins Fees
You'll pay average fees of 15% to 20% to buy or borrow bitcoin with xCoins.
xCoins prominently advertises its "competitive fees", claiming that lenders compete against one another to theoretically give you the best possible interest rate. In reality, xCoins does not allow lenders to set the fee below 15%. That's a higher fee than the average bitcoin exchange.
Keep in mind that xCoins does not charge ongoing interest fees, so this 15% to 20% fee is the only fee charged by the platform, regardless of the borrowing period.
xCoins Security Issues and Downtime
xCoins generated controversy just a few months after launch. In December 2016, the platform was hacked, and users lost a significant amount of bitcoin from their xCoins wallets. It was never revealed whether the hack was an inside job or an external attack. However, xCoins appears to have fully reimbursed all users from the bitcoin hack.
xCoins Ease of Use
xCoins is straightforward to use. xCoins handles the borrowing process automatically, although it's up to borrowers to contact lenders whenever they're ready to repay the loan.
xCoins Trust and Privacy
xCoins has experienced no major, publicly-disclosed security breaches or data leaks. The company doesn't disclose much information about itself or who are involved with the company, and there's limited transparency about xCoins overall.
xCoins Customer Service
xCoins isn't overly transparent about its company information. However, the company does publish a customer service number, email address, and physical address:
Email: info@xcoins.cio
Phone: +3 310-589-4556 or +1 310-589-4556
Address: 1541 Ocean Ave., Suite 200, Santa Monica, CA 90401
xCoins also has a help desk available from 8 am to 5 pm PST Monday through Friday, excluding public holidays. Despite the lack of transparency from the company overall, the company seems to have decent customer service.
xCoins User Guide: How to Setup and Use xCoins
Setting up and using xCoins is similar to signing up for any crypto exchange or crypto lending platform. You create your account, verify your email, then complete identity verification.
1. Sign Up
Visit xCoins.io, then click the 'Sign Up' button in the top-right corner of the page.
Enter your first name, last name, and email. Your email will be your xCoins login.
2. Verification
You will receive an email address with a verification code. Copy that code, then paste it into the xCoins window.
At this point, you can also enter a promotional code or leave it blank.
Then, you'll be asked to enter a password and select your country.
3. Two Factor Authentication
You will need to enter a phone number to verify your account via SMS or voice. Enter your telephone number, then click 'Verify'. You'll receive a call or text with the code.
4. ID Verification
xCoins requires users to verify their identity borrowing or lending bitcoin on the platform. The verification process is a little more intense than it is with a conventional exchange:
Step 1) However over your name in the top-right corner of the screen, then click 'ID Verification'
Step 2) Write the word XCOINS and today's date on a piece of paper or note
Step 3) Hold your ID and the note together, then take a selfie using your webcam or smartphone
Step 4) Upload the photo file
The name on the photo ID must match the name of the person making the payment.
Acceptable forms of ID include a federal or state ID card, a driver's license, a passport, or other government-issued documents with your name and photo
5. Payment Method
After verifying your identification, you can deposit money into your xCoins wallet.
If you plan on lending bitcoin through xCoins, then you can deposit BTC into your xCoins bitcoin wallet. You will need to do this before connecting with a borrower.
If you plan on buying/borrowing bitcoin through xCoins, then you can transfer USD using PayPal, bank transfer, credit cards, or debit cards. You will only transfer money after matching with a lender.
To manage your holdings at any time, click 'My Wallet' from the top banner.
6. Borrowing or Lending Bitcoin
Once bitcoin has been deposited into your xCoins wallet, you can lend bitcoin to prospective borrowers. xCoins matches your offer with a borrower in need, then handles the transaction for you. To begin the lending process, just click 'Lend Bitcoin' from the top menu.
If you are borrowing bitcoin, then you can click 'Get Bitcoin' from the top menu bar to get started. You will see a list of available bitcoin borrowing offers, including the total price you can expect to pay for each, as well as the minimum and maximum amount available.
7. Withdrawal
To withdraw your bitcoin from xCoins at any time, go to 'My Wallet' at the top, then click 'Withdraw Bitcoin'.
Alternatively, you can exchange your bitcoin for another cryptocurrency by clicking the 'Trade Cryptocurrencies' button. You will be redirected to a third-party exchange called Bitior to complete the transaction.
Final Word
xCoins is a bitcoin borrowing and lending platform who looks to rival top competitors like BlockFi and Nexo. Borrowers can buy bitcoin using unique payment options like PayPal, debit cards, credit cards, and bank transfers, paying total fees of 15% to 20% while borrowing bitcoin for any length of time.
Lenders, meanwhile, can earn interest on their bitcoin holdings. Just deposit bitcoin into xCoins, then earn interest when xCoins matches you with a borrower.
xCoins has been operating smoothly since 2016. The site has a unique business model (especially with its profit guarantee for lenders), but it seems to be a legitimate way for borrowers and lenders to interact with one another.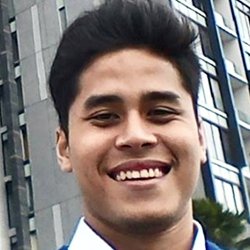 I'm Aziz, a seasoned cryptocurrency trader who's really passionate about 2 things; #1) the awesome-revolutionary blockchain technology underlying crypto and #2) helping make bitcoin great 'again'!
!function(f,b,e,v,n,t,s)
{if(f.fbq)return;n=f.fbq=function(){n.callMethod?
n.callMethod.apply(n,arguments):n.queue.push(arguments)};
if(!f._fbq)f._fbq=n;n.push=n;n.loaded=!0;n.version='2.0′;
n.queue=[];t=b.createElement(e);t.async=!0;
t.src=v;s=b.getElementsByTagName(e)[0];
s.parentNode.insertBefore(t,s)}(window, document,'script',
'https://connect.facebook.net/en_US/fbevents.js');
fbq('init', '115108192443384');
fbq('track', 'PageView');